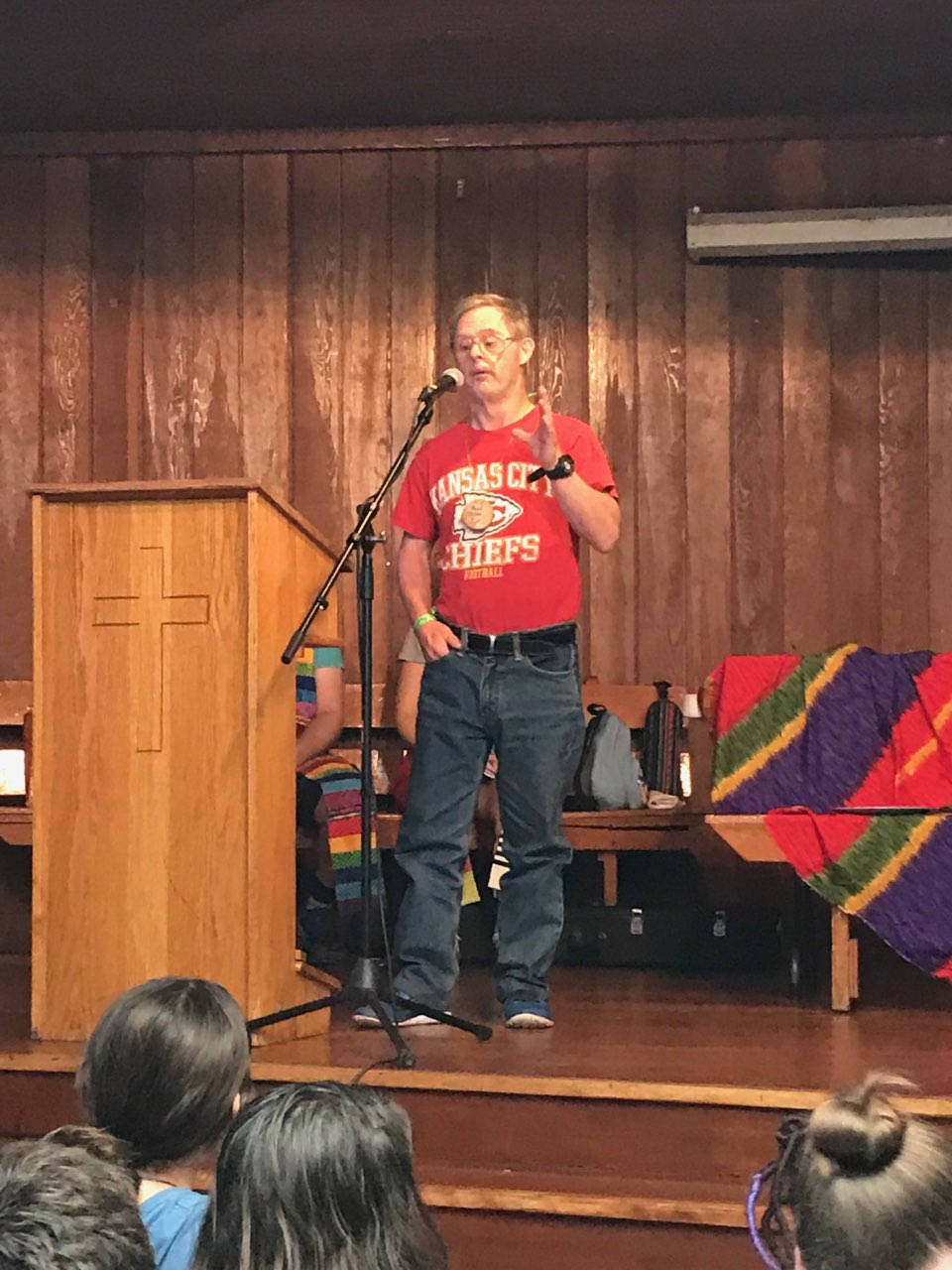 Paul H. performs for the crowd at the talent show.
Summer Camp at Pilgrim Pines!
Ridgers packed up their bags and headed for a week long adventure at Pilgrim Pines in Yucaipa. They enjoyed singing camp songs, creating art pieces, bonfires, meeting Smokey Bear, dancing at the camp dance and performing in a talent show.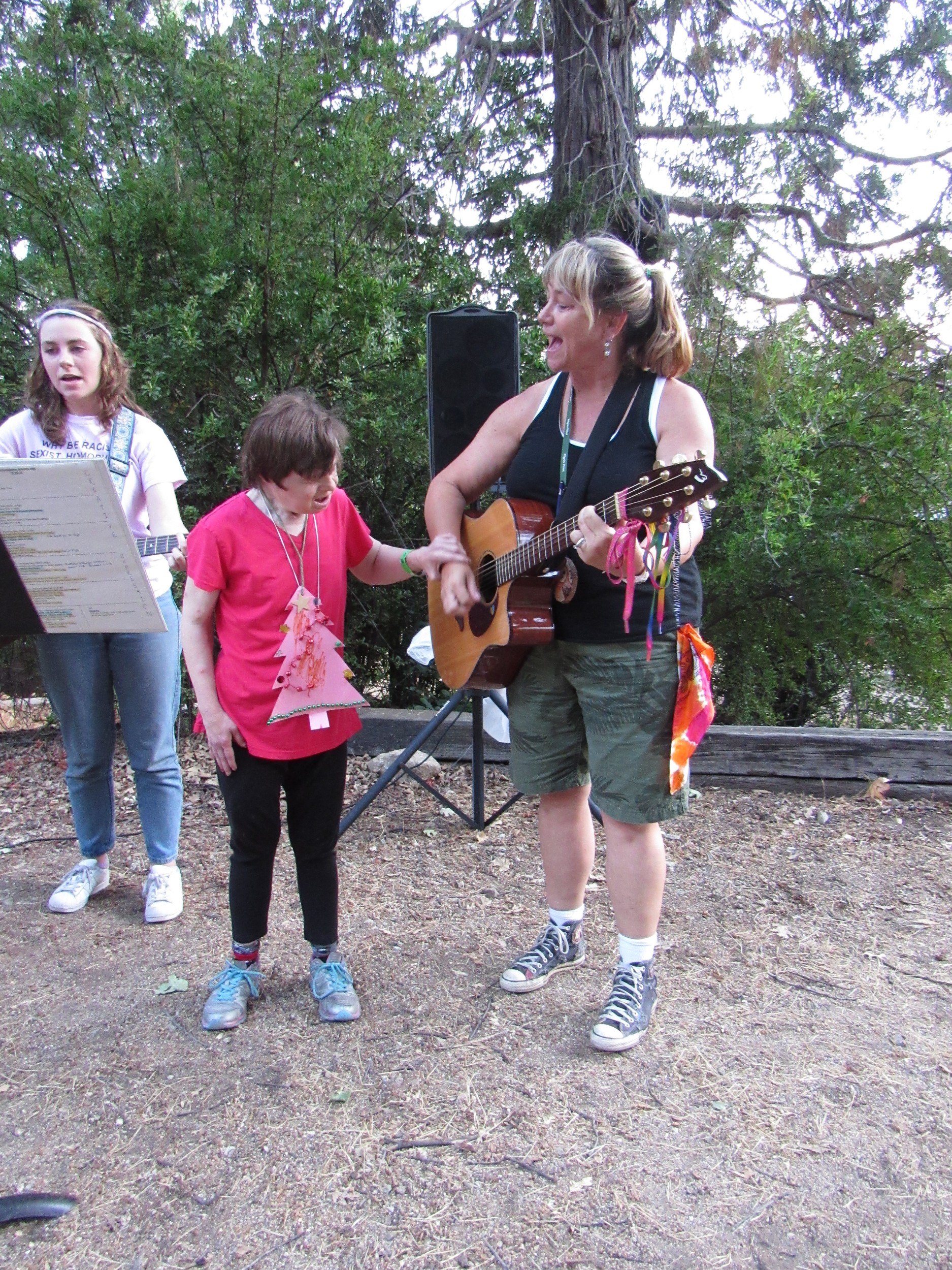 Sharon D. helps pick the guitar strings as the group sings campfire songs.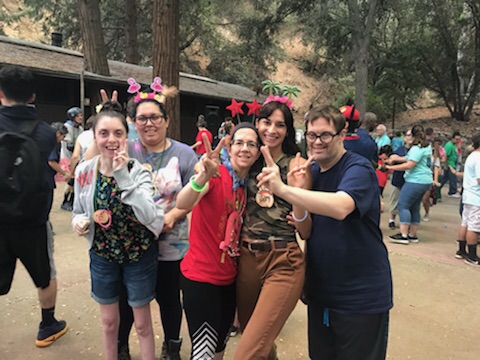 Friends Forever! (from left to right) Alissa S., Francine Garcia, Missy S., Sam Jimenez, and William K.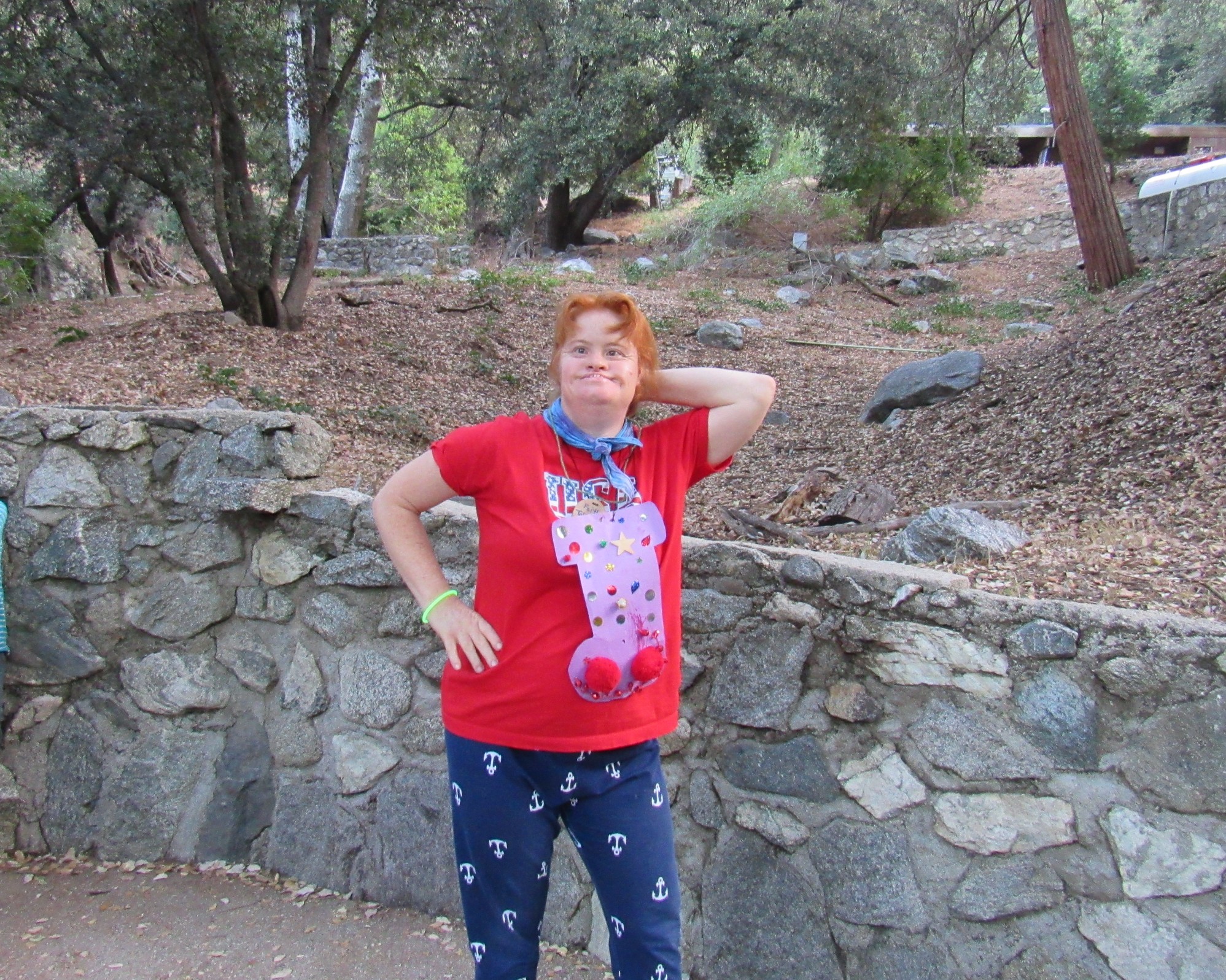 Faith M., strikes a pose. She loved being on the stage and dancing at the "Christmas in July" themed camp dance.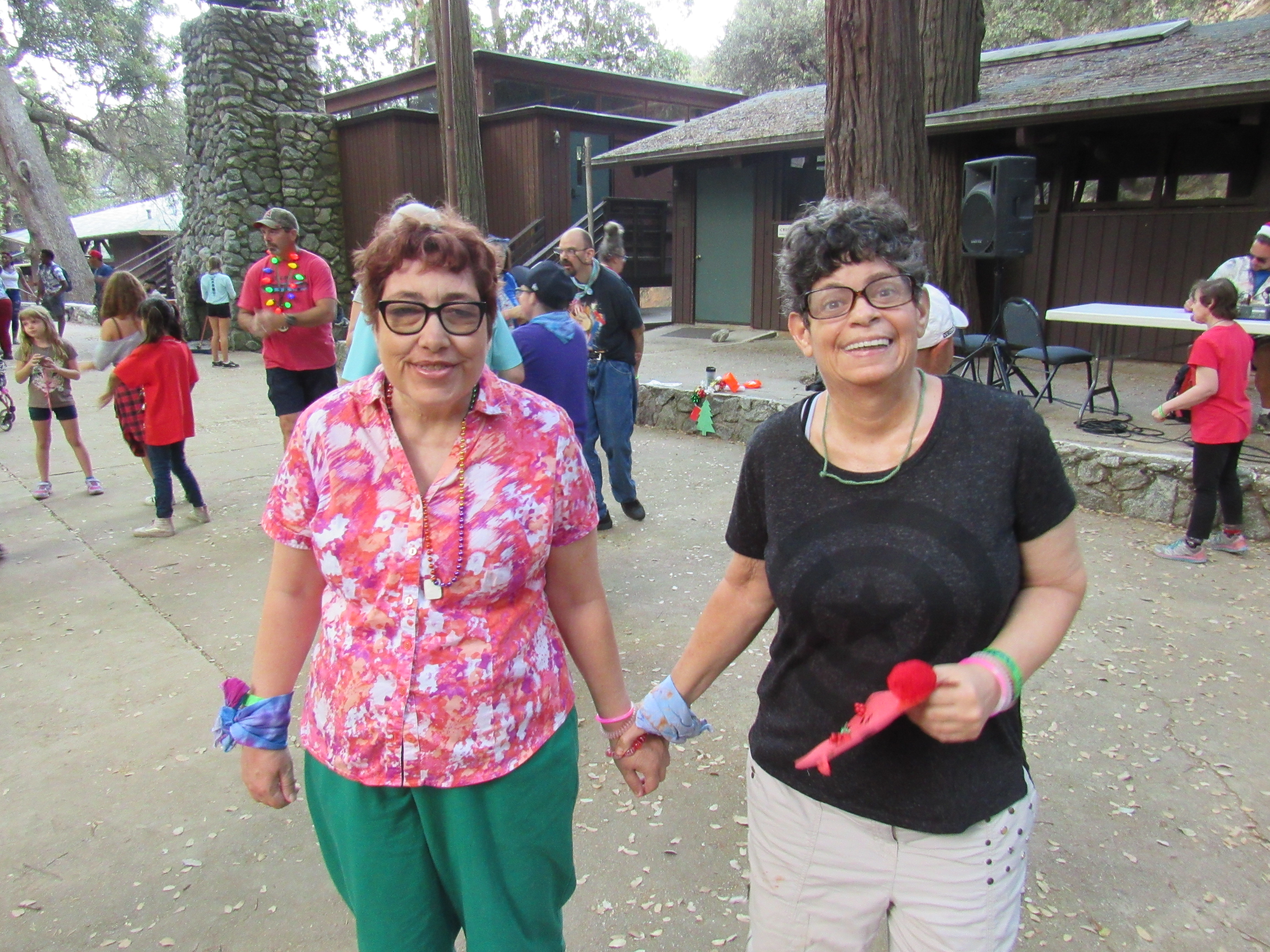 Roommates, Debbie R. and Mary W. take a moment from dancing to give the camera a big smile.
4th of July Celebration!
The garden area was turned into a festive 4th of July location for Ridgers, their family, friends, staff and volunteers. Awards were presented to every Ridger. The annual parade was a hit! There was cheering and bright smiles as the group made their way around campus. Homemade banners were proudly held and William C. played the bongo, Glenn M. shook the tambourine and after the parade, John R. sang a verse of "Amazing Grace" to the group. After the exciting walk about, it was time for delicious BBQ, more awards, games and face painting. It was the perfect day to be together and celebrate with friends and family!