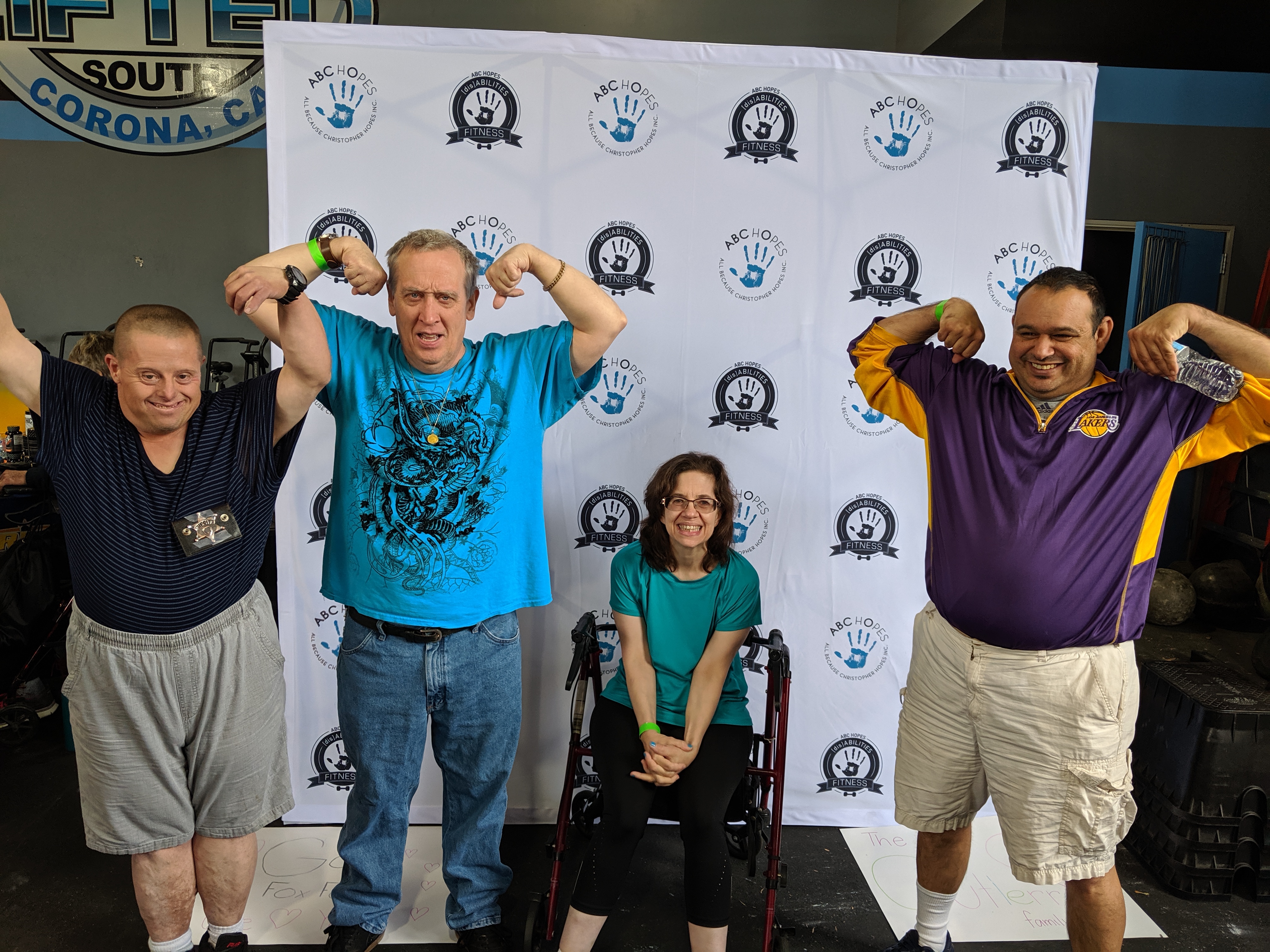 Ridgers Greg K., Michael J., Missy S. and Rudy M. rowed hard and supported ABC Hope's Row-A-Thon Fundraiser.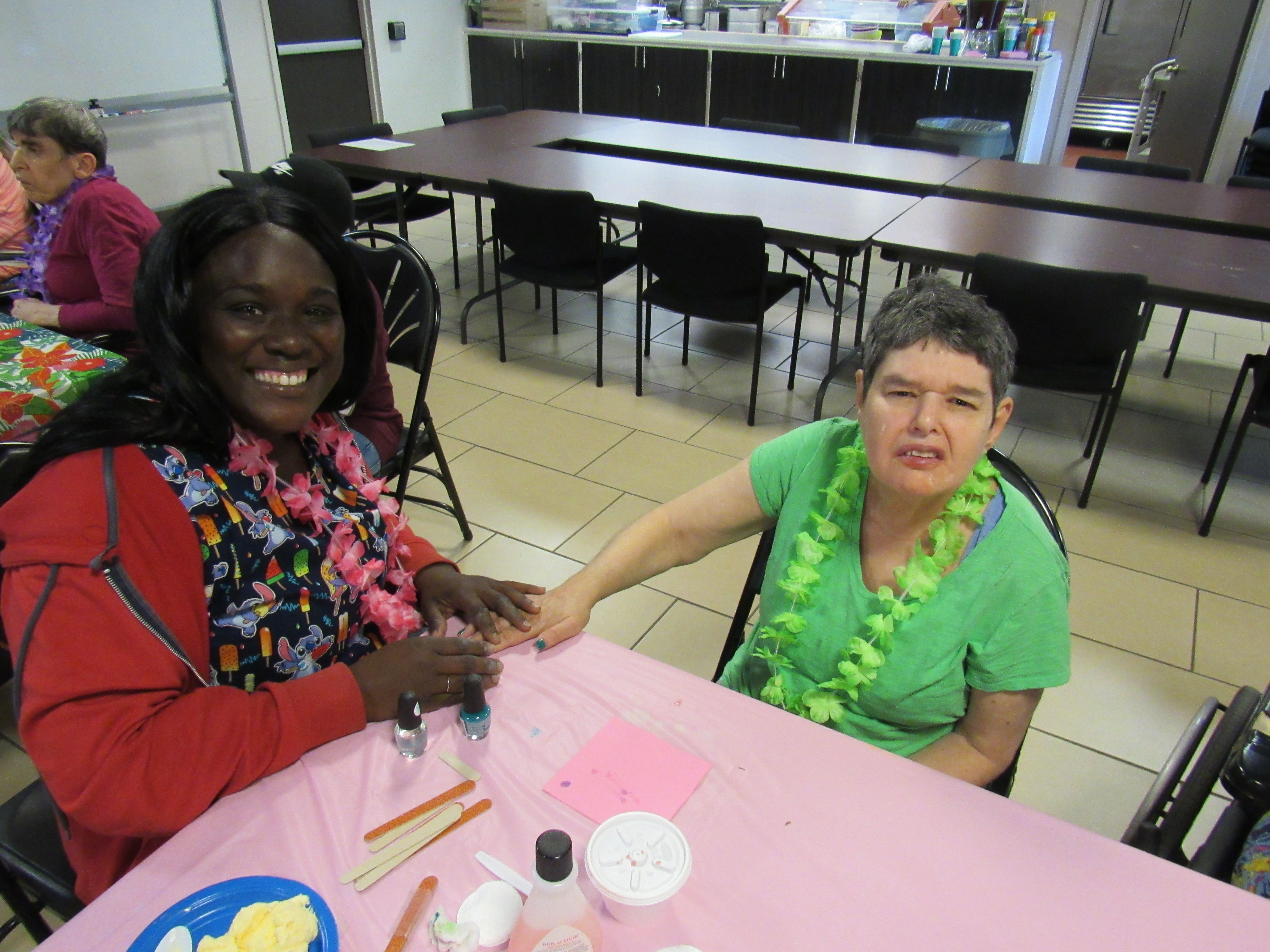 Ladies Night! Sheryl U. has a pretty shade of blue painted on her nails by staff. The ladies of The Ridge enjoyed the Luau themed party and getting their nails done.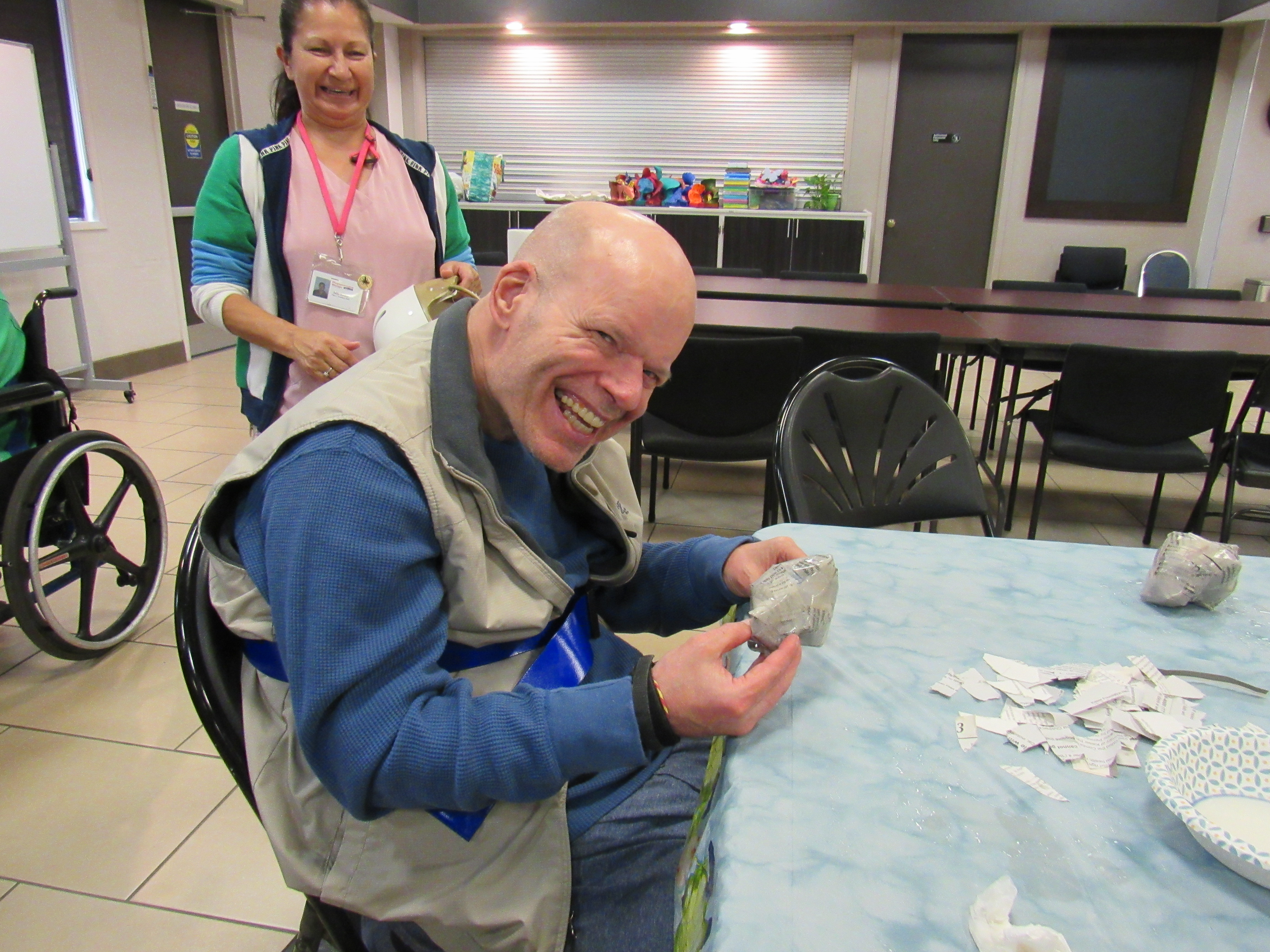 Todd M. starts his paper máche project during art class.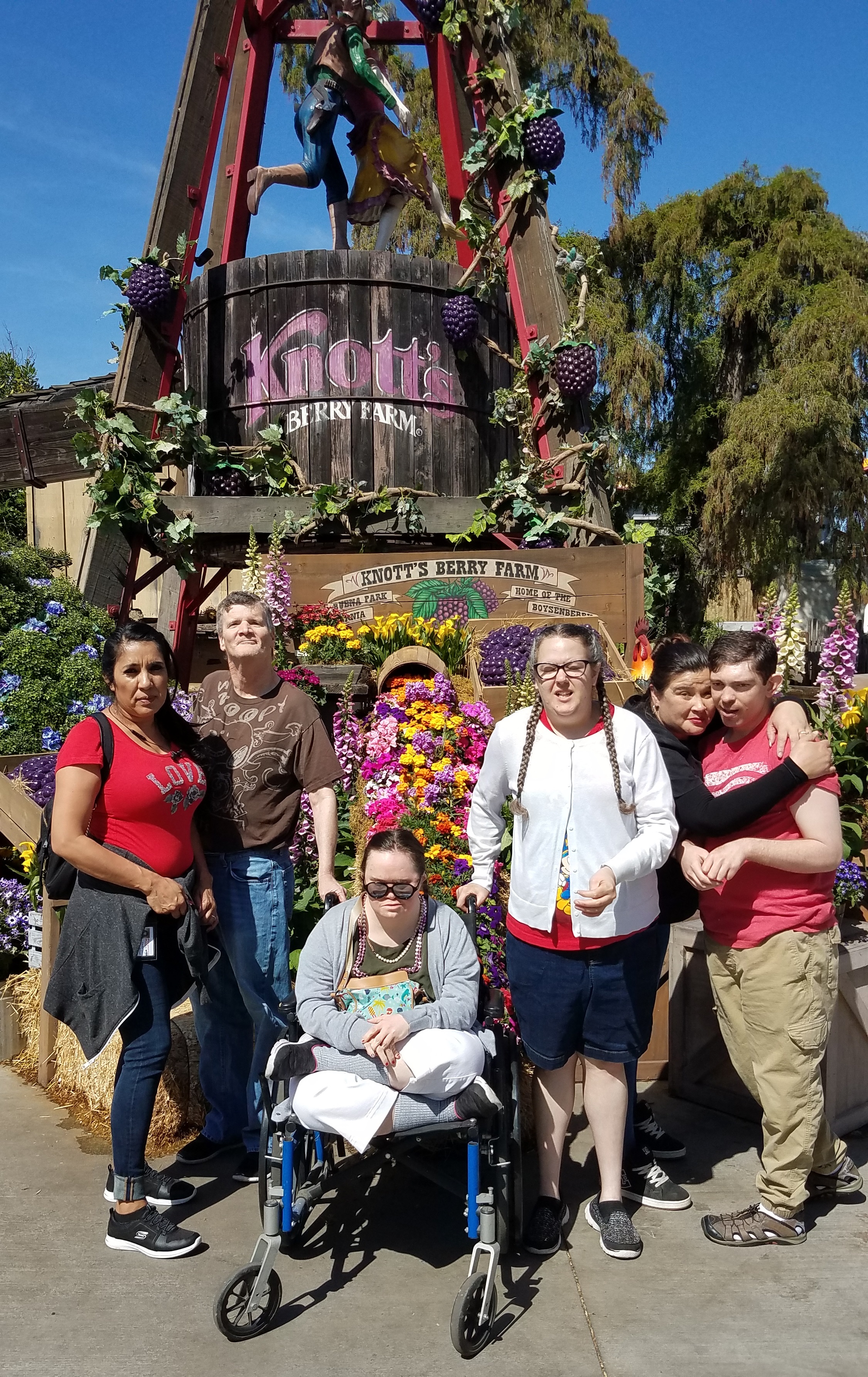 Villa residents had a fun-filled day at Knotts Berry Farm. (l to r) FM Cecilia, Douglas M., Jennifer T., Chelsea S., Ridge Staff Teneja, and Patrick G.
Corona Firefighters Donate an AED to Peppermint Ridge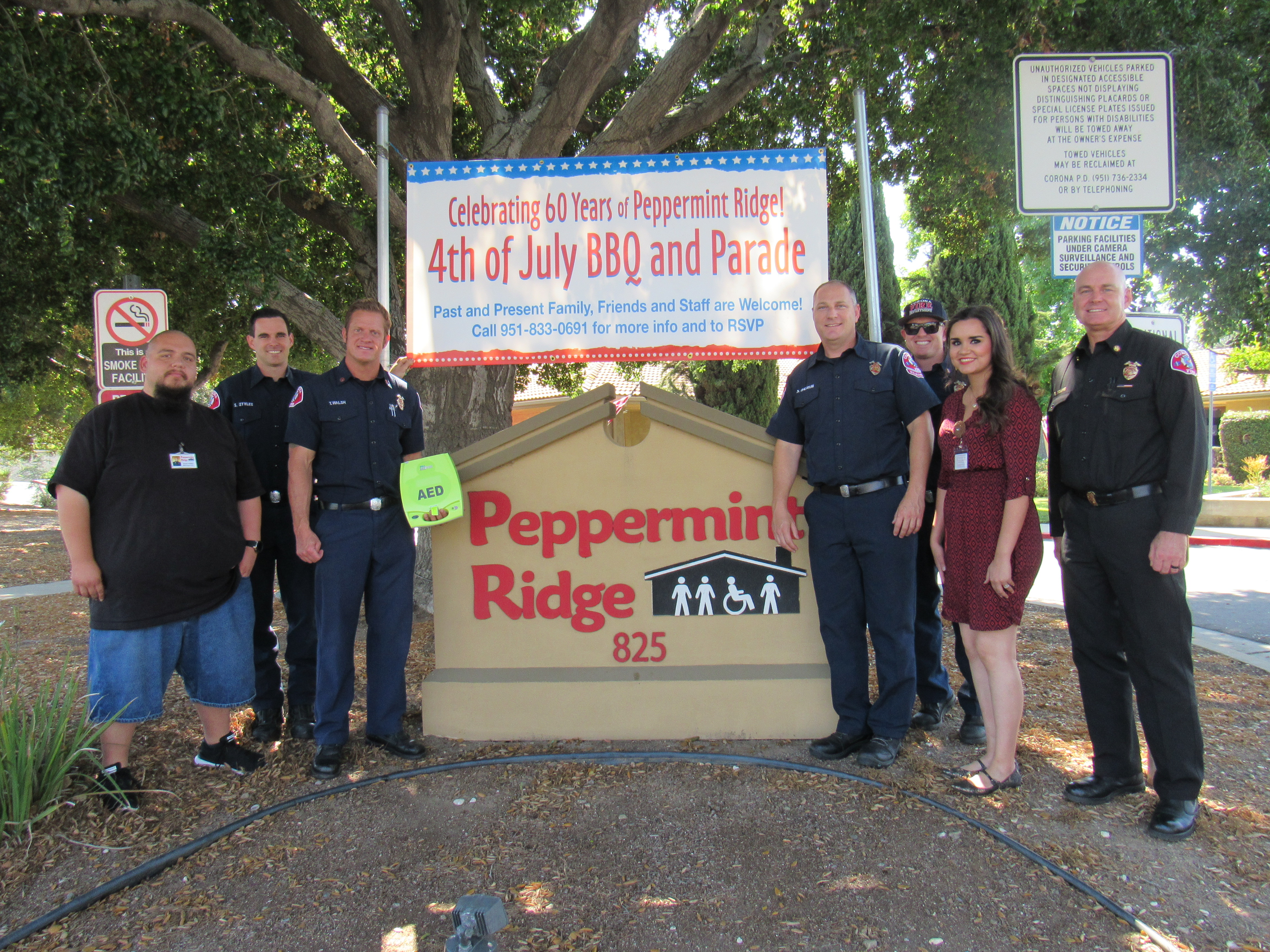 Thank you Corona Firefighters for donating an AED to have onsite! An AED, or automated external defibrillator, is used to help those experiencing sudden cardiac arrest. Due to their generosity, we are able to continue to move forward with our emergency planning goals.